Custom Protein Purification
LigaTrap Technologies has many years of combined expertise in purifying a wide variety of proteins including monoclonal and polyclonal antibodies, recombinant proteins, fusion proteins, affinity-tagged proteins, and native proteins.  We offer purification from many formats including (but not limited to) cell culture supernatant, ascites fluid, serum/antiserum, bacterial and mammalian expression systems, avian eggs, etc.  We utilize AKTA systems to automate most purification cycles, allowing for increased efficiencies, lower costs, and shorter lead times for our customers.  Typical chromatographic strategies used by our purification facility are listed below:
Please Inquire
LigaTrap Resin Purification

IgG's, IgY's, IgA's, IgM's
Human, Mouse, Rat and many other species

Protein A/G/L Purification
Affinity Purification

Antigen Immunoaffinity
IMAC

Conventional Chromatography:
Bioanalytical Testing
Analytical testing is an essential part of the proper evaluation and assurance that purified biologicals meet product specifications. Additionally, to ensure integrity of data, it is necessary to have a third-party independent analysis done to confirm internal analytical results. LigaTrap Technologies offers a variety of different testing services for analysis of purified proteins. Some of these services include SDS-PAGE (native and denaturing), HPLC, Western Blot, ELISA, A280 determination, endotoxin, and bioburden.  Discounted pricing is available for customers that have multiple samples and/or multiple assays to be conducted.
Please Inquire  
Protocol Development
Our expert Team of scientists can develop a downstream process that provides efficiency and maximized recovery. Our methods include standard chromatography and our own proprietary technologies. The LigaTrap team works as an extension of your company to review, develop and transfer processes for both antisera, ascites and cell culture.
Please Inquire 
Optimization using LigaTrap Purification Resin
It is the goal of LigaTrap Technologies to improve the efficiency of antibody purifications by using our novel LigaTrap affinity resins over traditional chromatographic methodologies.  In an effort to convince customers that there is an alternative, and in many instances, a better solution to their conventional platform antibody purification technology, we have introduced a new initiative to offer discounted purification services as they relate to and utilize one of our LigaTrap purification resins in the process.  We employ high throughput methodology to develop and optimize a custom purification process using a resin from our LigaTrap product portfolio that is specific to the customer's species and immunoglobulin subclass as well as their particular application. Finally, this customized process can then be transferred to the customer so that they can then implement the optimized process and scale up purification in their own lab.
Please Inquire 
Meso Scale Discovery (MSD) Technology
Broad Range Multiplex Detection via Electrochemiluminescence (ECL)
LigaTrap Technologies offers an array of MSD-based immunoassays with a proven increase in both dynamic range and sensitivity, made possible through electro chemiluminescent labeling. LigaTrap Technologies utilizes our expertise to accurately access clients' needs and to guide in the design of assays more sensitive than traditional ELISA.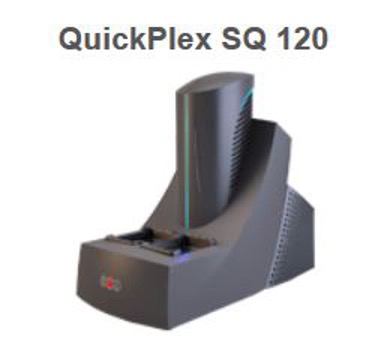 Learn More About the MSD Platform:
How does the Meso Scale Discovery Platform (MSD-ECL) Work?
Using electro chemiluminescently-labeled detection antibodies, the MSD-ECL platform detects excitation near electrodes located in the bottom of each microplate. As electricity is applied to the plate electrodes, the electro chemiluminescent labels are stimulated to emit light. The intensity of those emissions is then converted to a quantitative measurement of the target analytes in cell supernatant, serum, plasma or whole blood.
Is the MSD-ECL platform right for my assay?
The MSD-ECL platform offers great flexibility with stable, non-radioactive, and easily conjugated labels. Because of these factors, this technology can be applied to all types of traditional ELISAs, such as direct, indirect, sandwich or competitive assays at an increased sensitivity level that can detect samples with concentrations as low as 0.1pg/mL.
We have also found MSD assays are optimal for complex matrices as they typically yield low interference from components like serum or plasma. MSD is particularly advantageous in that its bridging formats are not specific for species or antibody subclass.
Examples of samples:
Tissue culture: Quantification of protein in tissue culture supernatant.
Serum/plasma: Serum/plasma kits provide assay-specific components for the quantitative determination of biomarkers in serum and plasma samples.
Whole cell lysate: Detection of biomarkers in whole cell lysates.
Other: Common high-throughput screening and assay development.
Meso Scale Discovery (MSD-ECL) can be applied in our work with biomarker screening, immunogenicity, pharmacokinetics (PK), pharmacodynamics (PD) and CAR-T cytotoxicity.

What are the key benefits of MSD-ECL?
Top Benefits of MSD Assays:
Ultra-Sensitive
Small Sample Volumes
Multiplexing
Broad Dynamic Range
Low Background
High Throughput
MSD's proprietary multi-array technology can provide significantly increased sensitivity and dynamic range over standard ELISA with the added benefit of multiplexing. Fast, yet continuous, non-destructive reads produce consistent assay data with low sample volume requirements and minimal reagent consumption. An added benefit of the electro chemiluminescence (ECL) detection technology is that it reduces assay background by separating the excitation mechanism from the signal.
With a broad range of quantitation, assays conducted using MSD technology are cost-effective and exhibit a reduced need for repeats stemming from readings above the ULOQ or below the LLOQ. This means more valid data points from sample sets in a single run than with other similar platforms.
The combination of rapid read times and the ability to perform multiple, simultaneous tests on a single sample increases productivity, conserves sample, and delivers results quickly.
Advantages:
Up to 10 analytes can be processed in the same panel, which is very efficient and cost effective
Large linear range can be 3 to 4+ log
MSD exhibits excellent sensitivity, precision, minimal matrix effect and free drug interaction
Samples and Turnaround
Sample requirements: Serum, plasma and cell culture supernatants are all compatible with the platform.
Sample volume depends on desired analytes amount (25ul sample per panel).
Turnaround time: 24hrs from sample receipt!
What is provided to the clients: Raw data file and Prizm or Excel data report.